---
8:30am - 10:30am (Santa arrives at 9am)

Point Higgins MSR
Please bring 1 non-perishable item for the Food Drive

*Click on Breakfast with Santa under Upcoming Events to Sign Up!
We need 3 or 4 parents to help set up on Friday (12/6) after school as well as several volunteers to help clean up on Saturday. If you can help, please call 247-1500. Thank you!
---
15 Families are invited to participate in making pizza with the Point Higgins Wellness Committee on December 14th from 5-7pm in the PHE kitchen.
Want details? Go to
Activities
on our menu bar and click
Wellness Activities.
Like what you see? Click
Family Cooking: Pizza
under
Upcoming Events
and register for this fun event!
If you've tried to sign up for an event and it asks for your user name - it's because you haven't registered as a user of our website yet. Click
Sign in
on the top menu bar or click
New Registration
. This gives you more access to what's available on our site as well as being able to sign up for fun events!
---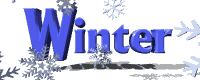 POSSIBLE SCHEDULE CHANGES
In the cas
e of extreme weather conditions there may be a change in the school day schedule:
A 2 hour d
e
layed start time
A 2 hour delayed start time using the snow route only (buses will only pick up along the main highway)
Early release from school
Preschool classes will be cancelled on delayed start days.
In the case of early release, we will make every effort to contact parents so make sure the office has your current phone number on file. Parents are encouraged to sign up for Flash Alert (y
ou need to renew your subscription each year).
Please click
Flash Alert
under
Site Shortcuts
if you would like to be notified of school emergencies or closures via email or a text message.
Wondering if school is cancelled do to lots of snow? Go to our website and click:
Flash
Alert
click Ketchikan on the map
click School Districts (1)
click Ketchikan Sch. Dist.
If school is in session as usual you'll read:
You will also see all
News Releases
that pertain to our school district. No information currently posted; operating as usual.
Use house rules to teach kids responsibility.
Come up with a catchy phrase that sums up both rule and consequence such as:
*If you hit, you sit. Any physical activity toward a sibling will result in a time out.
*If you partake, you take part.
Every family member has responsibility for meal time - from setting the table to clearing the dishes.
*Pick up or pay up. If you child doesn't keep track of belongings, put them in a closet or in a bag. Once a week he or she can redeem them for a small fee or chore.
---
*If you receive duplicate emails or no longer wish to be on our mailing list please let us know. Most all school correspondence is paperless and posted on our website. Thanks!